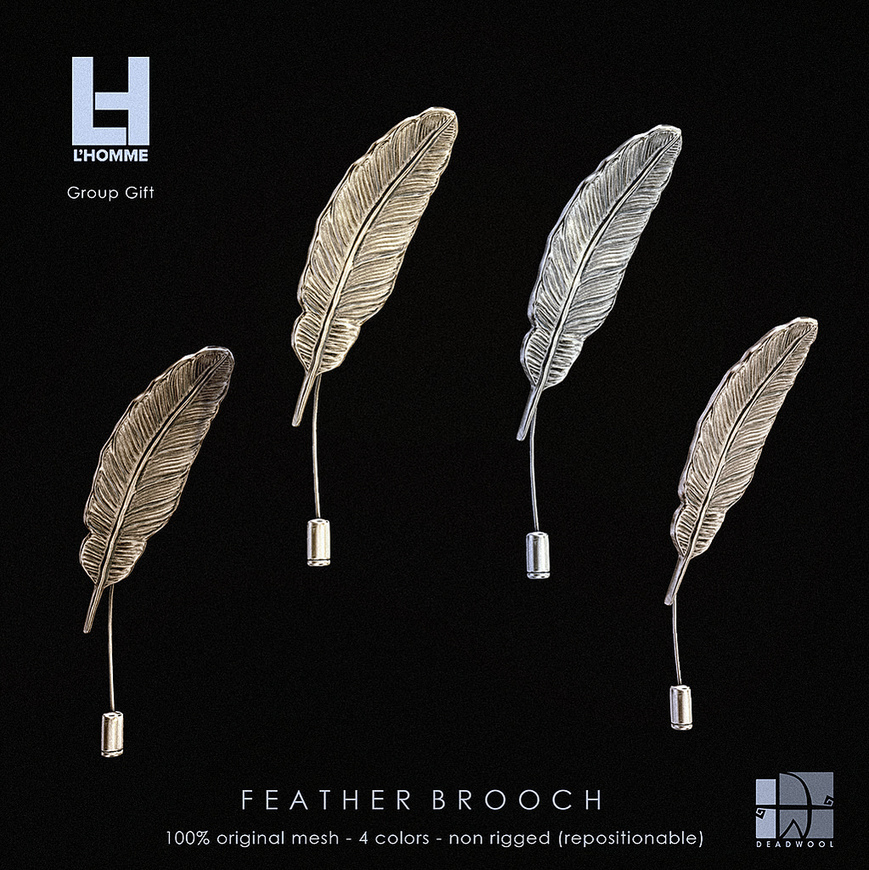 We want to thank L'Homme Magazine for featuring Masa Plympton on the cover of their publication.

You can read it here

Deadwool created a special group gift for L'Homme magazine.
A feather brooch in 4 different colours, repositionable, 100% original mesh.

Pick up yours at Deadwool wearing L'Homme magazine´s group tag.
Sourced through Scoop.it from: www.flickr.com
See on Scoop.it – 亗 Second Life Freebies Addiction & More 亗