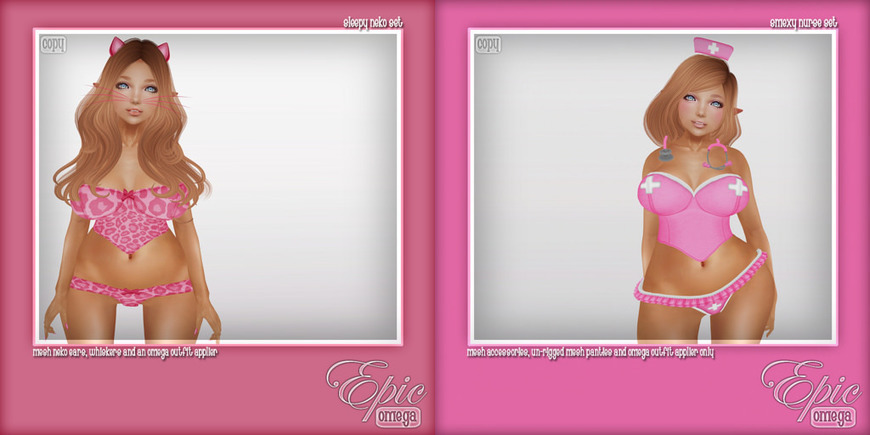 Epic has re-opened with VIP gifts and lots of Omega updates! New store, new prices and same cute style! ♥

New for The Saturday Sale, (this weekend only) Smexy Nurse Sets in 8 different colors for 75L each. Sets include un-rigged modifiable mesh panties that will fit any mesh body (wearing Maitryea in both pics), an Omega bustier applier, a kawaii stethoscope and nurse's hat, both with resize scripts! BUT WAIT THERE'S MORE…

New gifts are out right now for Epic VIP paid group members! Just added, Sleepy Neko Sets in pink and classic for Omega! Sets include an Omega Outfit Applier, mesh neko ears and whiskers, both with resize scripts.

-♥-

Click here for style info!

Click here to Like Epic on Facebook!

Click here for a taxi to Epic!
Sourced through Scoop.it from: www.flickr.com
See on Scoop.it – 亗 Second Life Freebies Addiction & More 亗